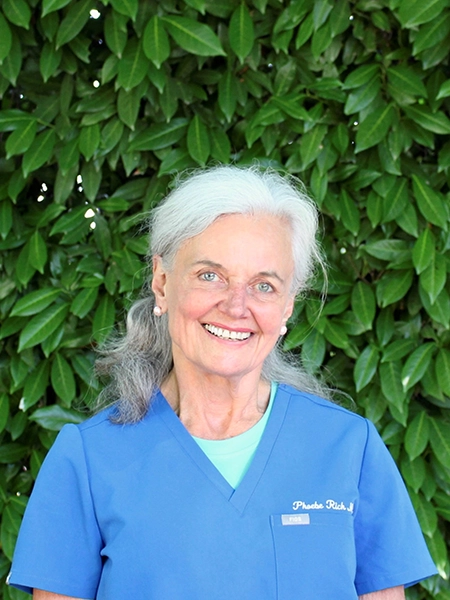 Board Certified Dermatologist in Portland, Oregon
Phoebe Rich, M.D. has been in general dermatology practice in NW Portland since 1989. She has had an academic interest in complex nail disorders since her residency and has become one of the worlds experts in the sub-specialty of dermatology.
Dr. Rich is one of only a handful of Nail experts worldwide whose dermatology practice is limited to difficult nail disorders. She is frequently invited to lecture nationally and internationally on nail diseases and loves teaching in her resident nail clinic at OHSU where she is an Adjunct Professor of Dermatology.
In addition, she has enjoyed her role as Principal Investigator in over 400 clinical trials for multiple dermatology diseases over the past 34 years. She founded Oregon Dermatology and Research Center in NW Portland which is highly recognized for excellence in the sphere of dermatology clinical research.
Phoebe feels fortunate to practice with incredible providers and staff at Phoebe Rich Dermatology, one of whom is her dermatologist daughter Anna.

Dr. Rich has many interests outside her passion for dermatology. She takes pleasure in fishing, hiking, gardening, beekeeping, and other activities in her free time. She loves spending time with her friends and family, especially her grandchildren.